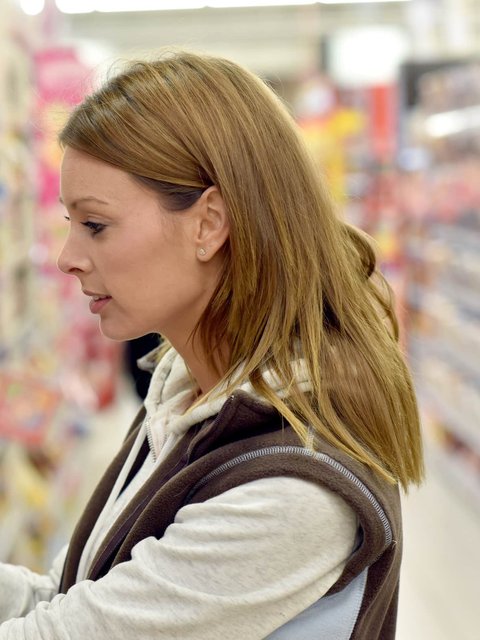 Brand Influence Group: BIG X
Transforming brands through innovation.
For most fast-moving consumer goods brands, ensuring high-quality in-store merchandising execution in retail environments is key to driving consumer awareness and consideration.
That's one reason why it's crucial for these brands to find a trusted partner in this space. Enter Brand Influence Group (BIG). This innovative Sydney-based business specialises in delivering industry-leading field sales and retail merchandising for some of the world's most ambitious consumer brands.
Thinking BIG
BIG employs a field force of around 2,500 merchandisers across Australia and New Zealand. These highly-trained experts are tasked with helping BIG's clients grow their share of voice and improve cut-through at the point-of-sale.
Each merchandiser typically visits multiple locations each day - including supermarkets, petrol stations and convenience stores - to perform a range of tasks such as stock replenishment and rotation, implementing planograms, ensuring promotional compliance, and building relationships with retailers to create new business opportunities for BIG's clients.
Mobile technology has always played an important role at Brand Influence Group. In fact, leaning into innovation is a core tenet underpinning their mantra of 'think different, think BIG'.
Patrick Rooney, IT Operations and Project Manager at BIG, explains: "To successfully serve our clients and live our philosophy, our merchandisers need to be sure they're consistently armed with the right information and able to use it as effectively as possible".
Raising the bar
To help with these goals, Brand Influence Group entrusted Smudge to design and develop a custom iOS app for the field team, known as BIG X. The BIG X app optimises the process of preparing for, travelling to, and visiting multiple retail locations.
At the same time, BIG deployed a fleet of new iPads with cellular capability, so each merchandiser is armed with a best-in-class combination of the latest hardware and a cutting-edge native app.
Prior to BIG X, the merchandisers used an off-the-shelf solution with limited functionality that was difficult to customise. Patrick says: "The previous product served us well for a while but we always had aspirations to create our own fully customisable app that we'll keep improving for years to come".
"

You could say BIG X existed in our heads for a while. We needed a partner who would listen to us, challenge us and work with us to build something great. Smudge has done all three.

Patrick Rooney
IT Operations and Project Manager, Brand Influence Group
When conceiving BIG X, the Smudge and BIG teams co-created three core intentions for the project. Patrick explains: "Firstly, the merchandisers are time-poor, so BIG X had to be fast and efficient with intuitive time-saving features. That was a non-negotiable. Secondly, BIG X needed to be easy-to-use, with a clean, modern user interface. Thirdly, BIG X was designed around a task-based methodology that recommends which tasks should be done next but also provides flexibility for the field team to plan and organise their own time".
Customised for scale
Several of the app's core features leverage recently-introduced iOS technologies to help ensure the merchandisers are working as efficiently and effectively as possible in the field. Some key BIG X features include:
Contextual timeline: this feature gives the user a history of all previous visits and activities related to a particular store location. For example, if a stock replenishment order was placed during a previous visit, the user can see at-a-glance the contents and timing of that order.

Efficient route optimisation: a merchandiser often visits many stores or sites in a single day. BIG X auto-populates those locations into an optimised route. As locations are added, removed or edited, the route optimisation feature in BIG X accesses traffic and route information to suggest improvements. This can save each merchandiser several minutes between each store visit, adding up to many hours saved over a month or a year.

Convenient barcode scanning: a merchandiser will often attend a store location to check on stock levels for specific products or SKUs. With BIG X, the user can scan the barcode on the product to auto-populate a contextual re-order form, saving time and reducing the steps required for this repetitive task.

Interactive feedback loop: the BIG admin team can provide interactive feedback to the field team through the BIG X web admin portal. For example, they can annotate photos or comment on data and responses submitted in the field and send them back to the merchandisers as a follow-up task, marked by priority. One common use case is comparing a photo from the field with a planogram and annotating any inconsistencies.

Intelligent photo validation: when the user takes a photo at a store location, BIG X auto-captures the location and attaches it to the photo data. This provides the admin team and the client with certainty about when and where the photo was taken.

What's nearby: this feature improves contextual awareness for the merchandisers. For instance, BIG X lets a user know which stores are near them. This enables them to maximise their efficiency within a geographical range.
Patrick Rooney concludes: "Getting BIG X into the hands of our field team has been a game-changer, and we're just getting started. One of the best things about having a custom native app is that we can leverage new technology advances to keep improving the experience for our team. This in turn gives our clients confidence that they're in the best possible hands.
"Our partnership with Smudge is just beginning. We're going to keep innovating together. For us, 'thinking BIG' means working with our clients, our people and our partners to keep raising the bar".